Today, I'm hosting Antoinette Truglio Martin and her touching memoir, Hug Everyone You Know: A Year of Community, Courage, and Cancer. Below the book review and summary is Martin's article, "Five Journaling Tips When Going Through a Difficult Trial."


WHAT DO YOU DO when your doctor informs you that your biopsy results are positive? How do you respond when someone you know tells you she has cancer? What do you say to encourage someone who is going through chemotherapy and lost all their hair or can't eat because of the side effects of radiation therapy? If you've not experienced it yourself, how do you know the right ways to express concern and empathy and support?
Each and every one of us has been affected in some way by cancer — whether through the experiences of loved ones, friends, colleagues, or personal experience. 
In her brave memoir, in clear and straightforward language, Martin gives us an inside view of the fear, uncertainty, and reality of a cancer patient's journey. It is not an easy journey, yet, she conveys it with self-compassion and wit — making light of her tendency to faint whenever a needle comes near.
As you read Martin's story, one thing becomes abundantly clear — for cancer patients (and by inference, all those who are going through illness) the love and care of a supportive community is essential. Not only might they need assistance with daily tasks at times, they need listening ears, encouragement, and advocacy.
Hug Everyone You Know reminds us that in sharing our stories with others, we can let them know they are not alone in whatever they are enduring. I also appreciate Martin's use of emails throughout to support her story and show friends' and family members' responses to her during the year depicted in her memoir.
As Martin writes,
"I was braver than I ever would have thought possible. It was only because I was always neck-deep in blessings and love. …Perhaps my story can give others a means to find their strength and hope."
And that, at its core, is why we write and read memoir.
Read on for a summary of Hug Everyone You Know and Antoinette's tips for journaling through tough times.
Book Summary
In 2007, Martin believed her call back doctor appointment was routine, maybe a scare, nothing worse. Her shock at receiving a Stage I breast cancer diagnosis was instantly compounded by her own deep fears. As a self-described wimp—afraid of needles and uncomfortable with sedation — how was she going to get through this?
Antoinette started her fight against cancer with words. She began by journaling and by writing emails to Her Everyone — the large close-knit family and circle of beloved friends wanting to offer their support, especially those who were fighting breast cancer alongside her. The emails not only helped to keep Her Everyone informed, they gave cancer less of a presence in Antoinette's life, since she wasn't repeatedly updating people or saying the word "cancer" over and over. The practice of writing calmed her and also gave her space to focus on living: on the house that wasn't selling, an exciting new job, daughters in college, and summer beach plans. She signed every email with a reminder to "hug everyone you know."
Those emails and journal entries are at the heart of this memoir, which gives the book an immediacy and raw power.
Hug Everyone You Know is a memoir about how Antoinette found the courage to navigate her first year of breast cancer treatment. It's the story of how a community — colleagues, family, friends — rallied to support her. The book is moving, brave, informative, and occasionally funny — and it speaks to us all.
---
Five Journaling Tips When Going Through a Difficult Trial
by Antoinette Truglio Martin
Journaling has always been part of my being since childhood. I cluttered composition books with stories and poems. Diaries held my inner secrets. Writing the words allowed me to practice what I needed to say and express my true self. Every little and big challenge, decision, and life change were debated in my journals. I could see a path forward after writing and re-reading the entries.
Journaling became my calming go-to strategy while going through cancer treatments. For the first time in my life, I had to face a disease that debilitated my energy and scared me and My Everyone (a vast tribe of family and friends). I did not realize how powerful the journaling practice was until I read that cancer year notebook and discovered I was braver than I had ever thought I could be. Here are five tips to get you started journaling through a difficult trial.
Get a notebook just for this challenge. It could be a plain spiral notebook or a journal with inspirational quotes and pretty graphics to ponder. Do you like lines or a blank page? It is all up to you. I favor spiral-bound notebooks that fold flat and fit in my pocketbook. Don't forget to record the date and time for each entry.


–

Splurge on pens you like. I am partial to gel pens with a fine point and a clicker. Clickers allow me the expend nervous energy while searching for words. Make sure everyone in your home know that the pens are yours and are off-limits to everyone else.


–

Keep tissues nearby. It is Okay to cry while writing. A good cry is part of the process. I am such a cry-baby when it comes to writing through my feelings and frustrations. Wouldn't it be great if someone invented waterproof journal pages?


–

Look around you (be in the moment). Be sure to note those special gifts only the moment can give. Bits of gratitude add up and lift your spirit. I am mindful to acknowledge that every day is a gift. Who offered a kind word? What is happening out of your window? No matter how badly you feel, include at least one bit of appreciation, beauty, or wonder before you close your journal. 


–

Read back entries. This is not for editing purposes. Re-read your entries to gain insight. I am awed by how clear the lessons learned and the amount of progress gained from those thoughts that were just a week or two old.
---
About the Author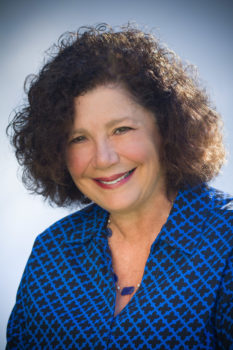 Antoinette Truglio Martin is a life-long Long Islander, teacher, wife, mother, daughter, and friend. She is the author of Hug Everyone You Know: A Year of Community, Courage, and Cancer—a memoir chronicling her first year battling breast cancer as a wimpy patient. Personal experience essays and excerpts of her memoir were published in Bridges, Visible Ink, and The Southampton Review. Martin proudly received her MFA in creative writing and literature from Stony Brook/Southampton University in 2016. Antoinette had also written the children's picture book, Famous Seaweed Soup (Albert Whitman and Company), and was a regular columnist for local periodicals Parent Connections (In a Family Way) and Fire Island Tide (Beach Bumming). Her blog, Stories Served Around The Table, tells family tales and life's musings. She lives in her hometown of Sayville, New York with her husband, Matt, and is never far from her "Everyone" and the beaches she loves. Since being diagnosed with metastatic breast cancer in 2012, she strives to not let cancer dictate her life. 
Follow her on Facebook and her website.
---