I AM EXCEPTIONALLY PLEASED to bring you Lisa Turner's story of how her outstanding memoir, Dream Take Flight: An Unconventional Journey, came to be.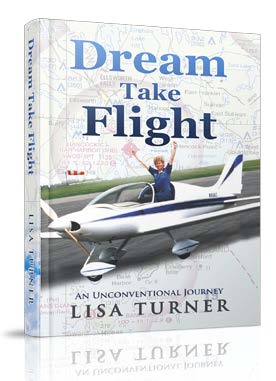 Dream Take Flight is the story of a woman who, since the time she was very young, has had dreams (not just wish-dreams, but nighttime sleep dreams) in which she takes flight by spreading her arms and jumping into the air. As she grows into her pre-teen and teen years, she pushes back against the traditional female roles of her time — instead, pursuing math, shop, mechanical engineering, and bicycle repair — all with her mother's support and encouragement.
As she grows up, she holds onto the dream of someday taking real flight in a do-it-yourself airplane.
Years later, after succeeding in her business career, and after overcoming conventional expectations and sometimes-overwhelming self-doubt, Lisa achieves her dream.
Dream Take Flight is a wonderful example of a well-written and engaging memoir that includes all the important bits and leaves out whatever doesn't add to the story. It's focused, compelling, and universally appealing. It is not only an interesting story, but it's also inspiring, and reminds us that it's never too late or too impossible to achieve your dreams. 
After reading her story, I contacted Lisa and she graciously agreed to share with us how and why her memoir was born and what she learned in the process.
The Story of Dream Take Flight — Why You Should Believe in Yourself and Share Your Stories
by Lisa Turner
As a child, I lived alone with my mother. I would have vivid dreams of putting my arms out and taking off from the ground, flying up and over the house and into the woods at the top of a cliff. I would ask my mother if I could be a pilot.
"Of course," she would say.
"But William, at school, said girls can't be pilots because they have to be rescued."
"Don't listen to William, Lisa, you can be a pilot. But you have to attend school or you won't learn enough to become a pilot."
Painfully shy at 12 years old, I was skipping school and getting into trouble around the neighborhood. I knew my mother was concerned. When she became ill and died suddenly, I was devastated. My mom had been my best friend. I took her words to heart and thought about how I could succeed in a scary world.
My new family and school were flummoxed when I asked to attend the all-boys shop class. After pestering the guidance counselor, I got into the class and started taking engines apart. They didn't know what to do with me. I kept hearing my mother's words and studied with difficulty.
My stepparents encouraged me to go into a traditional field of study in college, saying my pursuit of mechanics was impractical. I continued to confound them as I rejected a job to teach English in favor of working high rise construction as a trim carpenter and then opening a bicycle repair shop.
As my dream of flying grew stronger, I confided in my brother-in-law, one of the few family members to approve of my unconventional pursuits. He took me to the airport and gave me flying lessons. I was ecstatic. I sold the bicycle shop and returned to night school for engineering.
At the age of 45, I finally received my pilot's license, exactly twenty years after soloing an airplane. I was still working 60-hour workweeks but realized if I didn't get my license, my career would again sweep the opportunity away.
A box of airplane parts arrived at my home the following month.  Friends and family thought I had lost my mind. Less than two years later I made a cross country solo–4,000 miles—from south Florida to Maine and back in the airplane I had built in my garage. In that journey, I reconciled with my family and shed the shy and fear-filled cloak I had been wearing for so long. In the bright, color-infused clouds at 10,500 feet in my tiny airplane, I had an epiphany: It's ok to be who you are.
Upon my return home, I began to write my stories, randomly, fueled by overflowing emotions. Years went by. I thought about collecting and organizing them. Family and friends were encouraging as I shared the experiences. But who else would be interested? I didn't think my experiences were really worthy of sharing.
But the stories kept following me, whispering, as shadowy companions. One day I heard my mother's voice: "Share your story."
In a flash, I realized that my stories weren't about me. The stories were for others. I began to pull the journal entries together, feeling energized. The momentum flowed into my free time, and I began to write in earnest. But, as I continued to assemble my outlines and story threads, I felt overwhelmed again. Would my work be good enough to share?
Six years ago, I was leaving on a business trip. I turned to my husband Jerry. "Hey, if something happens to me, please pull the flying adventures book off my computer and have someone finish it."
"Why don't you finish it?" he replied. I sighed. Of course, he was right. I was standing in front of a mountain of doubt.
My poor husband suffered business trip after business trip—year after year—as I reminded him to pull out the half-finished story on my computer and in my journals.
One day I was giving advice to a friend over the phone. "Don't let your dreams sit unfed in a dark room. Give them light, let them out, see what they do."
My husband overheard me and came over. He put his hand gently on my shoulder. He looked me in the eye. "Let your own dream take flight. Write the book."
"I'm afraid."
"Don't be afraid. Let me help you."
For six months we had an arrangement. I'd work on a chapter and send Jerry the draft. He was the only one I could trust to see it unedited. He'd comment — but mostly, encourage.
Momentum gathered, each chapter felt renewing, exciting, memories flooded back in; the journal and logs all made sense now. The relief was overwhelming as I finished the draft. I knew I still had months of editing, polishing, formatting, and logistics to do, but none of that mattered. The core work was complete. I realized then how finishing the book was the companion to finishing the airplane.
Look through your journals and take the time to think about how you can share your insights with others. Believe in yourself. It is so easy to allow doubt to creep in. In that moment, when another person gains insight and happiness from your story, you've produced a wonderful result that multiplies across a community. It doesn't have to be a book. It can be an observation, a few lines of poetry, a creative passage. You are giving a gift to your reader.
Sharing stories also allows us to release the emotions that drive both difficulty and triumph. Stories are a vehicle for us to reach out and to grow. Stories plumb the depths of consciousness and allow us to revel in shared experiences. Stories allow us to heal when we realize we are not the only ones to feel afraid, shy, or uncertain in a complex world.
Let your story take flight.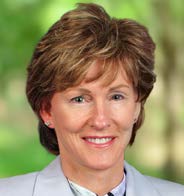 Lisa Turner is a former aerospace manufacturing engineer who is now a freelance columnist for Sport Aviation magazine and the Clay County Progress newspaper. Unconventional in her choice of careers, Lisa has worked as a finish carpenter on high rise construction, run her own bicycle shop, was the Chief Training Officer for Tyco Fire and Security Services, and is FAA licensed as an Airframe and Powerplant Mechanic (A&P). Read more about Lisa and Dream Take Flight on her website:  https://dreamtakeflight.com/
---
Get Dream Take Flight on Amazon
---
~ PLUS ~
Win a copy of the audiobook version of
Dream Take Flight!
Here's how:
Share the link to this post on at least 2 different social media accounts (Twitter, Facebook, Instagram, etc.)

Post links to your shares in the comments section below, AND email them to me at amber@writingthroughlife.com (this is to verify your email address).

Your name will automatically be entered to win the audiobook. Two winners will be selected randomly from among the contestants.

I will announce the winners in one week, on 9/30/2019.