I'M PROUD AND PLEASED to be able to share with you my recent interview with Linda Joy Myers, in which we discuss her new memoir, Song of the Plains: A Memoir of Family, Secrets, and Silence
. I first interviewed her back in 2010, when I was working on my memoir. (You can watch that interview here.) Since that time, she and I had the opportunity to work closely together while co-editing the award-winning anthology, Times They Were A-Changing: Women Remember the 60s and 70s. So I was pleased and intrigued when I heard she was publishing her second memoir this June.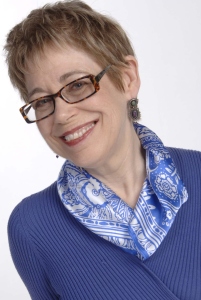 Linda Joy Myers is the founder and president of the National Association of Memoir Writers and the author of The Power of Memoir–How to Write Your Healing Story and Journey of Memoir. Her first memoir, Don't Call Me Mother–A Daughter's Journey from Abandonment to Forgiveness is a ForeWord Book of the Year finalist, and won honorable mention in the New York Book Awards and Indie-Excellence contest. 
Song of the Plains is a lyrically written account of Linda Joy's forty-year journey of research and exploration of family history and stories as she seeks understand the influences and factors that made her the third daughter in her family to be abandoned or estranged by a mother. In the process, Linda Joy discovers the decisions and dynamics that broke her family apart. She becomes determined to break the cycle and change her family story from one of abuse and loss to one of hope, forgiveness, healing, and love. Linda Joy has been a therapist in Berkeley for over thirty years, and combines her background in art, clinical work, and writing in her work.
During our interview, we chatted about her book, the reasons for writing a second memoir, and her research and writing processes. 
Watch the interview here:
Or download and listen to the audio version here:
---
I'd love to hear your point of view. What do you think about the discussion?
---