Guest Post by Ainsley Lawrence
YOU'VE GOT MULTIPLE PROJECTS, a full personal life, and hardly any energy or enthusiasm to tackle either. Sound familiar?
When you have so much going on in your life but feel like you have nothing to give, you may be stretching yourself too thin. And when you stretch yourself too thin, the creative process halts and your holistic health suffers. If you think it's more than writer's block or a temporary lack of passion for your writing, it could very well be creative burnout. Here's how to recognize it.
1. Caffeine is Keeping You Going
Imagine this: you wake up and don't need a cup of coffee to get you going. Instead, you feel motivated, energetic, and ready to write without any prompting from a caffeine-laced drink. If you notice that caffeine is the only thing keeping you going, you might be in the throes of creative burnout.
Caffeine in small doses can boost energy and concentration. But a cup of coffee every hour isn't healthy. Too much caffeine can lead to increased anxiety, irritability, headaches, and insomnia, all of which contribute to creative burnout.
Look for natural ways to boost your energy. Exercise regularly, be sure you're getting enough sleep, and take frequent breaks when you're writing.
2. You're Distracted
Financial stress, missing out on time with grandkids, feeling disconnected from your spouse, and wondering what's next in retirement can all be huge distractions for writers. If you can't seem to sit down and create without immediately getting distracted by something else, creative burnout might be the reason.
Having a dedicated writing space can help minimize distractions when it's time to write. Take a break from writing to convert a spare room into your writing headquarters. The break in itself will help you soothe your burnout symptoms. And you'll have a room dedicated to boosting your creativity and writing when it's all said and done. 
3. You Can't Get Into a Flow
When writers are in their zone, they can produce some of their best work. But what about when you can't get into a flow, not just for the afternoon but for weeks? You may be experiencing creative burnout if you haven't experienced an effortless writing flow in a while.
Setting a realistic daily writing goal can help you find your flow again and move through your bout with creative burnout. Visualizing a writing session where your flow is on point can help you refocus and return to writing freely as well.
4. Irritability is at an All-Time High
We all are irritated sometimes. Writers, in particular, can get a bit touchy when the creation process isn't going well. But when irritability is at an all-time high, you may be on the cusp of creative burnout.
If you notice that you're short with family and friends, or you're unable to handle criticism respectfully, or you can't seem to find joy in anything, take some time off. It could be as short as a day or as long as a few months, but you need to take some time to reconnect with yourself and what makes you happy.
5. You Don't Care About the Details
Have you been so worn out from everything on your plate that you've started to neglect the details?
For example, grammatical errors are more apparent in your writing because you've stopped proofreading as thoroughly as you used to. Or maybe you've missed a few important events or deadlines because you're so tired you forgot to note them in your calendar.
When you stop caring as much about details, you may be experiencing creative burnout. To turn this trend around, avoid taking on any new projects or responsibilities (just say "no"), take frequent breaks from your creative work, and ask trusted others to help you stay on top of the details until you feel rested and ready to tackle them yourself.
6. You Constantly Doubt Yourself
You know you're a great writer. Your readers love you and your work. You're getting results, and your writing's greatly improved. But lately, you can't seem to stop doubting yourself. And you can't seem to get the imposter syndrome monkey off your back. This might be a sign of creative burnout.
You may not need to step away from your writing when you notice this sign of creative burnout. Instead, reach back into your writing archives to remind yourself how far you've come. Look at raving reviews from readers. Revisit the projects you were most passionate about. Most importantly, learn to interrupt negative thought patterns by becoming aware of negative self-talk and replacing it with positive statements.
7. You Just Don't Want to Create
Last but not least, one of the most significant signs of creative burnout is feeling like you just don't want to create anything at all. You're likely burnt out when you don't feel a passion for writing anymore or what you're doing no longer feels meaningful.
Instead of mistaking this lack of passion as a sign to scrap writing altogether, use it as an opportunity to pivot. Adjust your writing schedule, the kind of writing you're doing, or who you're writing for.
Conclusion
If any of the above is happening to you, it may signify creative burnout. I've given you some tips to help work through these signs of burnout. But the most critical step is to recognize the signs and accept that you need to take action—which may include a break—to improve your mental, physical, emotional, and creative health.
---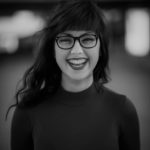 Ainsley Lawrence is a freelance writer from the Pacific Northwest. She is interested in better living through technology and education. She loves traveling to beautiful places and is frequently lost in a good book.