This post is the first of a series titled "Why Write?"
IF YOU'RE READING THIS, it's likely that you have some experience with journal writing or are at least attracted to the idea of writing on a regular basis. Perhaps you already journal regularly and are looking for fresh inspiration. Perhaps you're a fiction or nonfiction writer who doesn't keep a personal journal but thinks it might be beneficial.
So, I thought it might be helpful to look at all the reasons for writing daily — or as daily as possible. And not only to write in our personal journals but to take the content of those personal journals one step farther and use them to grow as human beings and, if we love to write, to inspire creative writing.
Reason to Write #1: Catharsis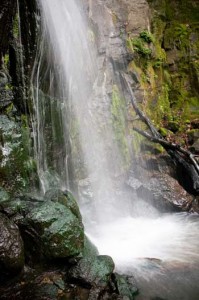 Perhaps the most obvious benefit of keeping a personal journal is catharsis. The word "catharsis" originates from the Greek language and means to cleanse or purge. In psychotherapy, catharsis refers to the process of consciously experiencing deep emotions that have previously been repressed, thus moving them to the surface and allowing them to come out. I use the term in this sense of emotional cleansing or clearing — a release of pent-up emotional energy through experiencing and expressing emotions.
When you write for yourself, and only for yourself, in a personal journal, you allow yourself to express feelings and thoughts that you might not want or dare to tell anyone else. You might write about things you hate to admit even to yourself, such as, "I don't really much like being a parent," or "sometimes I question my marriage," or "I feel like running away."
Writing your feelings allows you to air them (albeit privately) and so, rather than pushing these feelings down inside yourself, clogging your emotional being with pent up frustrations, fears, and doubts, you acknowledge them. And in so doing, you honor yourself. You acknowledge and allow these feelings to have their full run.
You can choose to really delve into a fear, for example, to feel it fully, to write about it, and to discover its source. You might find, for example, that your fear of meeting strangers has a solid base of past experience, is not so "silly" as you judged it to be. Acknowledging and honoring that fear may then allow you to follow up with an action that ensures greater emotional or physical security in your life.
On the other hand, you might discover through writing about a fear that the fear itself dissolves in the clear light of day. Just bringing it out into the open through the act of writing is sometimes all that needs to be done to clear your emotional space enough to move forward in your regular writing or life in some way.
When you write honestly and unreservedly, not only about the events in your life but also about your feelings, you unburden yourself of emotions that bog you down and keep you from accomplishing what you want to accomplish or of being the sort of person you'd really like to be.
Even if you do nothing else with your writing, but write your honest feelings, you will experience the benefits of catharsis: cleansing, a sense of purification, and relief.
Share your comments and stories with us using the comment form below. How have you experienced catharsis through writing?
---