Missing in Action?
In case you've been wondering — I haven't been stranded on a desert island somewhere in the Pacific. Nor have I dropped into Alice's rabbit hole or fled to another country. But the last few weeks have flown by at the speed of unfettered activity—exciting activity. I've been busy putting the final touches on my long-awaited memoir, Not the Mother I Remember, slated to launch this fall (October). And, I have a cover!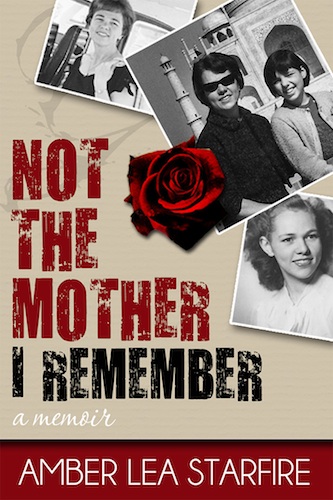 Stay tuned for more details and special pre-order discounts as the publication date draws near.
As if that's not enough to keep me occupied, Kate Farrell, Linda Joy Myers, and I have been busy editing the remarkable stories and poems included in the anthology, Times They Were A-Changing: Women Remember the 60s & 70s.  And we're now in the process of compiling the pieces into a structured, well-ordered manuscript to send to the publisher, She Writes Press. As the launch date draws near (anticipated to be September 2nd), our excitement is growing.
Times They Were a Changing contains forty-eight personal stories and poems by women who lived through that tumultuous era. Their stories range across the globe from Vietnam to France, from Chile to England, and through our country from the Haight Ashbury to Greenwich Village, to the Deep South and Midwest. Be sure to check out the Times They Were A-Changing website to learn more about this project.
And now to the promised journaling prompts on the topic of writing and the writing life:
When did you first know that you wanted to write or "be a writer"? Explore that moment by writing about what happened. What stirred this dream in you? Who encouraged you and who discouraged you? Was there a particular author you wanted to be or write like? And what, today, gives you hope of achieving your writing dreams?


–

What emotions does the word revision cause to arise in you? What are the sources of these emotions? Without looking it up, write ten synonyms for revision that come from your heart (hint: they don't need to be real synonyms).


–

If you could live in any time in history, when would it be? Who and what would you write about and why?


–

Complete the following sentence ten times: "Writing enables me to …"


–

When you meet an author you admire, how do you respond? Are you shy and intimidated, and hold yourself back from approaching her, or do you feel comfortable standing eye-to-eye with her (or him)? Explore your responses more deeply. How do your reactions serve you? What would you change, if anything?


–

Complete the following sentence: "Before I die, I want to write …" Then write about what that accomplishment would mean to you.


–

If you could shadow any writer for a day, who would it be, and why would you choose that particular writer? What would you hope to learn or gain by shadowing him or her? What does your choice tell you about yourself?
I invite you to share your responses to one or more of these questions by leaving a comment below.
______________________________