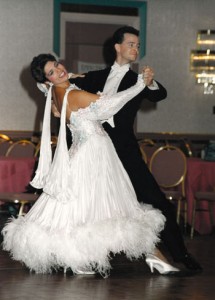 THIS YEAR I began the habit, at the beginning of each month, of reading my journal entries for the same month of the previous year. It's so interesting to recall where I was a year ago at this time, to read about my hopes and dreams and fears. I always want to know: Have I made any progress? What was I working on? What was going on for me emotionally? Are there any patterns related to time of year?
So here I am, at the start of October, 2010, reading my journal entries for October of 2009. And I came across a passage I thought I would share with you because it struck me as profound. (Who knew that I could write something profound?) At the time, I was writing about the concept of simplicity — trying to understand why I make my life so complicated and to remember a time when my life was simple. Here is what I wrote:
I can't think of a simple time in my life, except perhaps when I was a very young child. And that image, the image of me dancing on a hill feeling the wind on my skin, is such a fleeting, long-ago thing. It's an image I manufactured. I know, because I can see myself from the outside as though in a movie. How can I do that, if it's truly a memory? Yes, I can remember the feelings, the sensations, the joy. But I can also see myself from the outside. I don't think one can really do that. That's not a memory — it's a story of a memory.
–

Perhaps that's what writing is. Memories as examined from the outside, externalized so that they become a fixed part of one's stories about life, about one's experience and development. I could have chosen anything as a hallmark of my young childhood. I could have chosen the time my brother Michael spray-painted my favorite teddy bear yellow and threw it in the bushes for me to find months later. I remember it quite clearly; I was heartbroken when I found it. But the poster child of memories, for me, is that dance on the hill. Really a mound in the lawn — not a hill — but to my childish mind, a height I had conquered so that I could feel the sky.
One of my MFA professors says that writing is an attempt to stop time. What do you think? Do we write, in part, to stop time, create stories of our memories in order to externalize them and to make meaning of our experiences?
What kinds of memories do you have, like mine, that have been externalized so that you see yourself from the outside? What kinds of memories do we choose to define who we are? (That dancing child of my memory became the dancing teenager and eventually the ballroom dancer of my adulthood.)
I would love to hear your stories. Share them in the comment section below.
---