ONE of the many, many benefits of journaling is that we get to write with a sense of play and exploration that, in other ways, we may have left behind with our mudpie-making days. Journaling can be as fun as splashing in a puddle with our galoshes on, only it's all done with words, and we don't even have to get wet!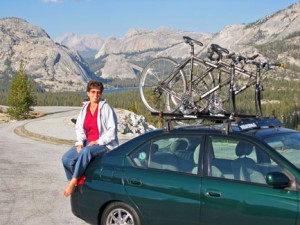 Want to figure out where your passion lies? Try writing a list of activities that you enjoy doing more than anything else in the world and then thinking about whether any of these activities could be a career. Take it a step further and try seeing what connects those activities together. For example, throughout my life I have loved to dance, bicycle, and ice skate. Besides the fact that these all involve physical movement (the obvious connection), they all involve feeling the wind in my face and moving through space. That idea opens up even more possibilities. (Parasailing, anyone?)
A second prompt involves making a list of your strengths. Now, go deeper and ask yourself if each strength was a superpower, what could you do with it?
Here's to the future!
---