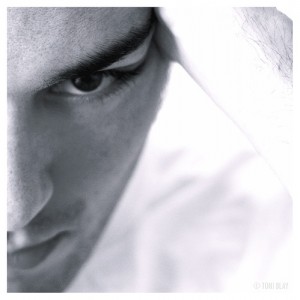 I received the suggestion for this week's journaling prompts from Marlene Samuels, who wrote:
I've been enjoying receiving your newsletters … Currently I'm working on a series of essays pertaining to decision making for the 3rd quarter of our lives, especially as seen by baby-boom generation women. I think it would an interesting journaling topic: the notion of regrets – how women make peace with them and moving on but particularly how we can use past regrets to make positive choices about our futures.
Yes, I agree! But before we jump into our week's worth of journaling prompts, let's take a moment to explore the concept of regret. According to my computer's dictionary, the verb to regret means "to feel sad, repentant, or disappointed over (something that has happened or been done, esp. a loss or missed opportunity)." To have a regret (noun) is to have that feeling.
That rings a bell with me, especially the part about feeling sad about lost opportunities. How many times in my life have I not taken the opportunity to do something because I thought I was too old, didn't deserve it, had to take care of others first, or some such thing — all, which I realized much later, were simply excuses for not having the courage to take whatever risk might have been required. Oh, how I have regretted the lost possibilities!
And yet, who would I be now, if I had done those things? Would I be a better person? Perhaps. Perhaps not. Would I want to give up any of my life experiences, trade them for something else? Theoretically, maybe, but what if it meant forgetting something I've learned?
Whether you're sixteen or eighty-two, I think everyone has felt regret about something. I put these questions to you, dear reader, so  you can explore these ideas on your own:
What, if any, are your regrets in life? What action would you undo, or what opportunity would you take if you had it again?


–

What would you trade of your current experience and worldview in order to make that change, and why?


–

Describe the life you would have now, if something you regret never happened. Can you imagine your life lived differently? How would it be different? How would it be the same?


–

Do you think that forgiveness and regret are inter-related? How or how not? Can you forgive yourself or someone else for a past action and still regret that it happened? What is the difference between "making peace with" and "forgiveness for" as it relates to regretting?


–

Do you think that women of the baby boomer generation are more or less inclined to harbor regrets? Why and/or why not?


–

Write a letter to yourself in the past, giving advice regarding how to handle that decision or event you now regret.


–

At any point in your life, has regret for the past changed your decisions for the future? What decision did you ultimately make, and did it have a positive impact? If so, would you say that the original reason for your regret ended up to be a positive thing? Why or why not?
Bonus prompt: Perform a word association with the word "regret." Write a poem using words that you generated during the exercise.
Do you have ideas for upcoming weekly journaling prompts? If so, I'd love to hear from you.
__________________________________
Image Credit: Toni Blay
–