Every man has his own courage, and is betrayed because he seeks in himself the courage of other persons.
~Ralph Waldo Emerson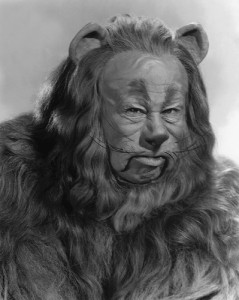 What do you picture when you think of courage? I picture children and adults with serious illnesses who manage to inspire others by maintaining positive outlooks; activists for social justice who peacefully stand their ground in the face of police brutality; people who put their lives in danger to save others (firemen, police, and heroes); and mountain climbers, astronauts, and explorers of unknown territories. These images of people gracefully facing their fears are probably typical associations with courage.
I don't think of myself as a courageous person. But there are smaller, everyday versions of courage, too. Versions that I have exhibited: speaking up when I observe someone mistreating another; holding my own when someone tries to intimidate me; interviewing for a job; asking for a raise; and—even—saying "no" to a child who desperately wants something, something I would love to be able to say "yes" to, but which would not be in his best interests. Smaller ways of being courageous, but still requiring facing fear of some kind.
I guess that's my personal definition of courage: facing one's fear and doing what you feel is right in spite of that fear.
This Week's Journal Writing Prompts:
What's your personal definition of courage? Have there been times in your life when you've needed to be courageous? Write about one of those times: what was the situation and what did you do?


–

Is there someone in your life whom you would characterize as courageous? If so, in what ways? Write about what, in this person's courage and demeanor, you admire. Then write about the ways in which you, also, exhibit these same qualities (you know you do).


–

What do you think C.S. Lewis meant by, "Courage is not simply one of the virtues, but the form of every virtue at the testing point." Describe how courage might come into play when another virtue is challenged in some way.


–

Complete the following sentences: "Every day, I am afraid of …" and "Every day, I show courage by …"


–

Write about the ways in which your views of courage were shaped. How did family attitudes, movies, and books influence your beliefs about courage? Of these, which seems the most important or influential? (Hint: it's the one that pops into your mind as a powerful memory image.) Do you believe these influences were beneficial, or not, and why?


–

Sometimes, it takes courage just to be yourself in the face of a societal norm that doesn't accept you. Are you or do you know someone like this? Maybe you've always been told you're too loud, draw too much attention to yourself (or not enough), take too many risks (or not enough); maybe you have the wrong sexual orientation or religious beliefs to be accepted by your neighbors; maybe you've had to fight to accept yourself. If so, in what ways do you hide yourself and in what ways do you express yourself? In this context, would you say you're courageous or not, and why?


–

Describe an area of your life in which you wish you were more courageous? What is it, and how would you benefit
I would love to read your thoughts about courage—please leave a comment.
________________________